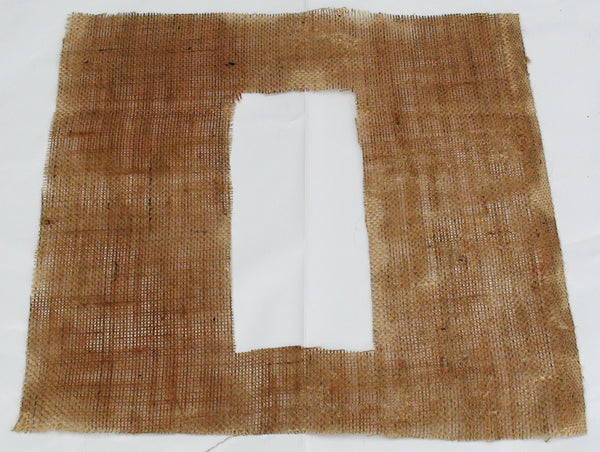 Warré Feeder Top-bar Cloth / Toile De Jute Cirée pour Nourrisseur
1 Waxed Burlap Top-bar Cloth with hole for our Warré top feeder. 

At RebelBees we use beeswax* instead of flour paste and it works very well!
* We use beeswax from treatment-free hives: No pesticides, miticides or medications used inside the hive.
 1 Toile de Jute Cirée avec trou pour notre nourrisseur supérieur Warré. Chez RebelBees, nous utilisons la cire* d'abeilles au lieu de la colle de pâte et cela fonctionne à merveille!
*Nous utilisons de la cire d'abeilles provenant de ruches non-traitées: Aucune utilisation de pesticides, miticides ou médicamentation dans la ruche.