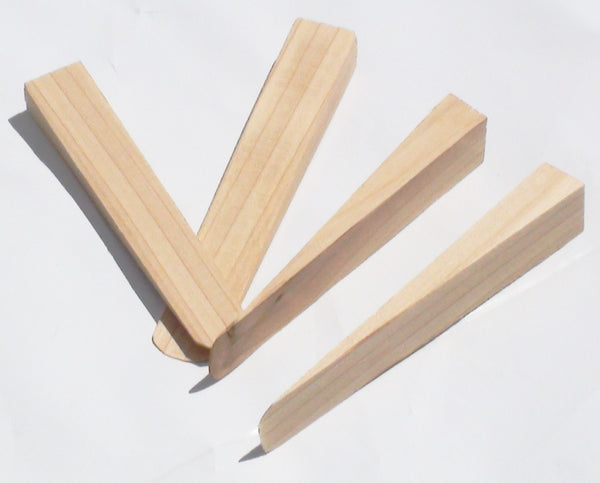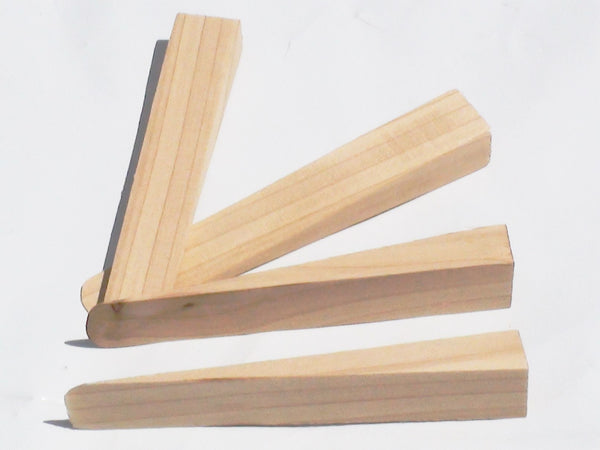 Cedar Wedges - Coins en Cèdre
Cedar wedges are used to break propolis seal between hive boxes by slowly inserting them by hand. They should never be hammered or knocked.
You don't need to insert them all the way. You just want to break the propolis seal. We like to work with one in each hand, beginning by the two opposite side towards the front of hive, then the two opposite sides towards the back of hive.
Also really useful when using a cheesewire, weighting a hive box, sitting a honey hive box when harvesting, etc...
Set of 4 wedges.
Les coins de cèdre sont utilisés pour briser l'adhésion de propolis entre les hausses, en les introduisant doucement, à la main. Ils ne devraient jamais être martelés ou frappés.
Vous n'avez pas besoin de les insérer au complet, mais juste assez pour briser l'adhésion de propolis. Nous aimons travailler avec un coin dans chaque main, en commençant par les deux côtés opposés, vers le devant de la ruche. Puis les deux côtés opposés, vers l'arrière de la ruche.
Aussi très utile quand un fil à couper est utilisé, pour peser une hausse, y déposer une hausse de miel lors de la récolte, etc...
Ensemble de 4 coins.